404 - File not Found
The document you requested could not be retrieved.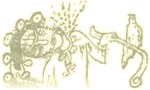 We apologise for the inconvenience.
Please press the Back button of your browser to return to the previous page.
If you have typed the page URL, please check your spelling.
If you have bookmarked the page you were looking for, please update your bookmark.
If you think this error message is erroneously displayed, please contact the Webmaster.
You may want to access:

Wayeb Homepage

Sitemap

European Maya Conference in 2017

Wayeb Notes Archive

Resources and Links

Who is who?

Saurwein Store

Renew Membership