24th European Maya Conference: Cracow, Poland
Maya Workshops
11 – 14 November 2019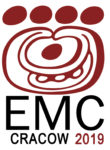 The conference will be preceded by three-and-a-half day long workshops. A beginners, one Intermediate and three special workshops will be available. All groups will be taught and supervised by experienced tutors. Tuition will be available in English and Spanish.

Programme for Symposium
There will be separate registration available for both events.
Opening Lecture (11 November):  
Introductory lecture on Contact and Conquest
John Chuchiak (Missouri State University) and Harri Kettunen (University of Helsinki)

Workshops (12-14 November)
The three-day workshop groups will be taught and supervised by experienced tutors. Participants will be tutored in English, except in certain cases in Spanish (see the programme). Spanish explanations can be provided by tutors, on an individual basis, for workshops of all levels.
On Monday afternoon, participants will attend the introductory lecture and thereafter will be assigned to their individual workshops. Workshops will begin on Tuesday morning. The programme will finish on Thursday afternoon with recapitulating sessions in each workshop.
Related Links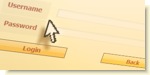 Workshop Handbook
The EMC Workshop Handbook is available for download in English, Spanish, French, Polish.


more
Wayeb Membership

Membership Renewal

Join Wayeb!