24th European Maya Conference: Cracow, Poland
Contact and Conquest in the Maya World and Beyond
11 – 16 November 2019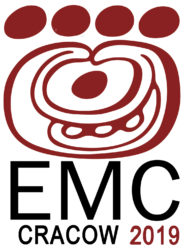 Hosted by the Institute of Archaeology of Jagiellonian University in Cracow, the major theme of this year's EMC will be contact and conquest as well as  colonization in the broadest sense of the words. By this we would like to refer to the events from 500 years ago, since the start of the conquest of Mexico – the colonization and collision of cultures from the early 16th century onwards, the changes it brought about and the dawn of globalization. Our primary concern will be the Maya area and Mesoamerica as a whole, although comparative perspectives are also invited. As such, papers concerning the interaction between different Mesoamerican societies and cultures before and after the conquest are also welcome.
We would like to address these main concepts – contact, conquest and colonization from a multitude of angles, considering what happens when cultures, people, ideas, ideologies, and products meet or when one culture/society conquests another and dominates it. Our intention is that the papers presented during the Cracow EMC will account for diverse fields and topics, including: archaeology, anthropology, linguistics, epigraphy, iconography, biology, genetics, ecology, history, political studies, and foodways.

Programme for Symposium
Related Links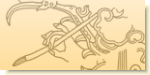 Workshop Handbook
The EMC Workshop Handbook is available for download in English, Spanish, French, Polish.


more
Wayeb Membership

Membership Renewal

Join Wayeb!
Other Events

Other Wayeb Conferences

Annual Conferences