26th European Maya Conference: Bratislava, Slovakia
Dear attendants of the 26th European Maya Conference, We are hereby sorry to inform you that this year's European Maya Conference: Ancient Maya Agriculture, will be fully moved to online space, due to COVID-19 restriction. Slovakia is in full lockdown for everyone for at least two weeks, starting November 25th. Hotels are closed, people should work from home, and the maximum number of people that can meet is set to six. We are really sad that, once again, we can only meet in this online space. However, we hope that you can still enjoy the conference remotely. Before the conference starts, participants will receive (by email) links and all necessary instructions on how to connect to the conference.
Thank you for understanding.
ANCIENT MAYA AGRICULTURE – From Practice to Mythology
07 – 11 December 2021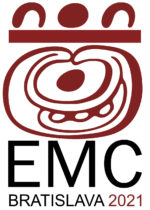 The main topic of the conference is Maya agriculture examined from various perspectives: archaeological, including attempts to reconstruct the original techniques; anthropological, considering the current Maya agricultural practices that can serve as a comparative basis; and historical, capturing Maya agriculture in early colonial documents in close proximity to its pre-Columbian roots. Furthermore, linguistic, epigraphic, and iconographic analyses play a pivotal role, as do many other branches of learning, such as geography, ecology, biology, and chemistry. These scientific approaches should help us to understand not only the high population growth and viability of pre-Columbian Maya society, but also the issues of its environmental sustainability. The second major block of topics will be the questions of the transfer of agricultural cycles and patrons of individual crops into mythology, religion, and rituals throughout the course of Maya history.
Related Links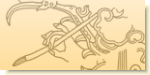 Workshop Handbook
The EMC Workshop Handbook is available for download in English, Spanish, French, Polish.


more
Wayeb Membership

Membership Renewal

Join Wayeb!
Other Events

Other Wayeb Conferences

Annual Conferences