25th European Maya Conference: Warsaw, Poland
Boundaries, frontiers and divisions in the Maya area and beyond
11 – 16 November 2020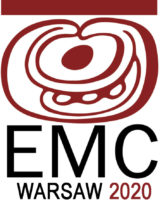 The 25th Annual European Maya Conference is co-organised by WAYEB — the European Association of Mayanists — and the University of Warsaw in Poland. The conference will begin with an introductory lecture to the workshops on Monday, November 16th, followed by three-day workshops, and will conclude with a two-day symposium held from Friday to Saturday, November 20-21.
*****
Dear EMC Community,
Being aware of the precarious situation during the current pandemic, we are nevertheless optimistic that our Conference will take place as planned. However, in the event of prolonged social/physical distancing regulations, travel restrictions, or other scenarios, we will be forced to convert the conference partly (or entirely) into a digital one. We kindly ask for your understanding and flexibility in that matter. Final decision on the format of the EMC this year will be announced on this page on September 1st, 2020. However, due to the fact that university regulations or recommendations – or any other guidelines or directives – might be enforced after this date, we cannot guarantee the final arrangement of the conference between this date and the beginning of the EMC in Warsaw. Likewise, please be aware that neither Wayeb nor the local organizers cannot take responsibility for the travel arrangements (including airline tickets & hotel reservations) of the attendees in the case the conference is moved online. In other words, we recommend you make sure that your ticket and reservation tariffs are refundable.
Please stay safe and healthy!
The 25th EMC organizers
*****
Related Links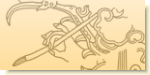 Workshop Handbook
The EMC Workshop Handbook is available for download in English, Spanish, French, Polish.


more
Wayeb Membership

Membership Renewal

Join Wayeb!
Other Events

Other Wayeb Conferences

Annual Conferences