25th European Maya Conference: Warsaw, Poland
Boundaries, frontiers and divisions in the Maya area and beyond
16 – 21 November 2020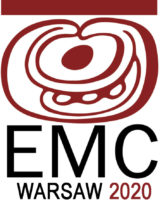 The 25th Annual European Maya Conference is co-organised by WAYEB — the European Association of Mayanists — and the University of Warsaw in Poland. The conference will begin with an introductory lecture to the workshops on Monday, November 16th, followed by three-day workshops, and will conclude with a two-day symposium held from Friday to Saturday, November 20-21.
*****
Dear Wayeb community,

The time has come to make decisions. Due to still-uncertain situation in the upcoming months, we have chosen to organize the 25th EMC entirely in the virtual space. The dates remain unchanged (16th to 21st of November), and we are excited to let you know that we have an excellent lineup of speakers and fascinating lectures planned. Further details will follow soon, so please stay tuned!

The 25th EMC Organizers
*****
Related Links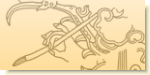 Workshop Handbook
The EMC Workshop Handbook is available for download in English, Spanish, French, Polish.


more
Wayeb Membership

Membership Renewal

Join Wayeb!
Other Events

Other Wayeb Conferences

Annual Conferences