27th European Maya Conference: Cracow, Poland
MAPPING MESOAMERICA
November 28th to December 3rd 2022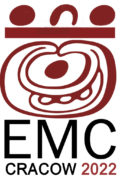 The 27th Annual European Maya Conference is co-organised by the European Association of Mayanists (Wayeb) together with the Jagiellonian University in Cracow. The conference will begin with an opening keynote talk on Monday November 28th, followed by three-day workshops, and concludes with a two-day symposium held from Friday December 2nd to Saturday December 3rd 2022 at the Jagiellonian University Conference Center "Auditorium Maximum."
The theme for the 27th European Maya Conference is Mapping Mesoamerica. The topic will be explored from a variety of perspectives and disciplines, taking into account the time-depth and cultural and geographic expanse of Mesoamerica. Among others, we would like to present the results of recent research focused on the mapping of the Maya area, and other parts of Mesoamerica, with a particular emphasis on LiDAR technology. LiDAR has revolutionized our perception of settlement patterns, demography, and the scale of landscape modification during pre-Columbian times. LiDAR and other modern mapping techniques have facilitated higher-resolution documentation of ancient structures, roads, agricultural terraces, water reservoirs, etc. They have also helped uncover many natural features that were used by ancient communities (such as caves and cenotes). During this conference, we will attempt to answer questions concerning the nature of settlements in Mesoamerica, the scale of human interaction and its impact on the local environment. This conference will also address another important topic: how space and landscape were perceived and represented in the art and writing systems of inhabitants during the pre-Hispanic and Colonial periods. The theme of the conference will be approached from various disciplinary points of view – including archaeology, cartography, historical geography, toponymy, art history, epigraphy, and linguistics – as well as interdisciplinary perspectives exploring the intersection of these disciplinary approaches.
The main topic is broken down into the following subthemes:
– Modern mapping technologies (e.g., LiDAR)
– Perception of place and space by ancient Mesoamericans
– Maps in Colonial Mesoamerica
– Epigraphic and iconographic representations of landscape, place, and space in pre-Hispanic and Colonial sources
The conference is funded by the Ministry of Science and Higher Education under the project "27th European Maya Conference" No. DNK/SN/550752/2022.
NB: The conference will be realized fully in-person due to technical obstacles. However, after a long enforced period of remote conferences, we are looking forward to being able to meet everyone in real life again! Please excuse us if you are unable to join us in person. Nevertheless, symposium talks and aspects of the workshops will be published, enabling you to enjoy the fruits of the EMC in a written format in the near future!
Related Links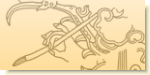 Workshop Handbook
The EMC Workshop Handbook is available for download in English, Spanish, French, Polish.


more
Wayeb Membership

Membership Renewal

Join Wayeb!
Other Events

Other Wayeb Conferences

Annual Conferences