Wayeb Latest News
2020's
EMC 25
Warsaw EMC2020 (Nov 16-21)
"Boundaries, Frontiers, and Divisions in the Maya Area and Beyond"
New announcement from EMC25 Organizers
WAYEB Organization :
A new Board is elected !
2020's
EMC 25
Warsaw EMC2020 (Nov 16-21)
"Boundaries, Frontiers, and Divisions in the Maya Area and Beyond"
New announcement from EMC25 Organizers
The 2020 updated Handbook is now available
A new
dissertation

is online:

Salazar Lama, Daniel, 2019, Escultura integrada en la arquitectura maya: tradición y retórica en la representación de los gobernantes (400 a.e.c. – 600 e.c.) – tomos 1 y 2
New Section : Wayeb Publication Series
You can pay for your membership through Paypal, or directly with your credit card
Now, you can also support us with a donation
Welcome to WWWayeb!
Please check out our most popular sections: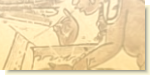 Membership and Donations
Administer your membership online. Join Wayeb and support the Association's activities.


more…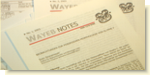 Wayeb Notes
Nos. 43, 44, and 45 on various epigraphic and iconographic topics have recently been issued.


more…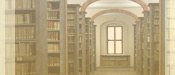 Wayeb Resources
The WWWayeb eLibrary with research papers, ethnohistorical sources, drawings, theses, photos. Post your own work here!


more…