26th European Maya Conference: Bratislava, Slovakia
Symposium
07-08 December 2021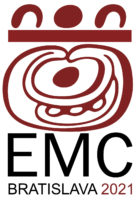 The 26th Annual European Maya Conference is co-organised by WAYEB – the European Association of Mayanists – and the Comenius University in Bratislava. The conference will begin with a two-day symposium on Tuesday December 7th to Wednesday December 8th followed by a three-day workshops from Thursday December 9th to Saturday December 11th 2021 at the Comenius University in Bratislava.
The theme of the conference for EMC26 is ANCIENT MAYA AGRICULTURE: FROM PRACTICE TO MYTHOLOGY. The conference will be devoted to the Maya agriculture examined from various perspectives: archaeological, including attempts to reconstruct the original techniques; anthropological, considering the current Maya agricultural practices that can serve as a comparative basis; and historical, capturing Maya agriculture in early colonial documents in close proximity to its pre-Columbian roots. Furthermore, linguistic, epigraphic, and iconographic analyses play a pivotal role, as do many other branches of learning, such as geography, ecology, biology, and chemistry. These scientific approaches will help us to understand not only the high population growth and viability of the pre-Columbian Maya society, but also the issues of its environmental sustainability. The second major division of topics will be the questions of the transfer of agricultural cycles and patrons of individual crops into mythology, religion, and rituals throughout the course of Maya history.
The main topic is broken down into the following subthemes:
Technological possibilities of reconstructing the ancient Maya agricultural practices
Archaeological evidence for the ancient Maya agriculture
Epigraphic evidence for topics related to agriculture
Contemporary Maya agriculture and ethnographic evidence
Agricultural themes in Maya mythology and religion
Maya agricultural practice in early historical documents
Ancient Maya Agriculture – From Practice to Mythology
List of Speakers:
Jakub Adámek, Milan Kováč, Jakub Špoták, Tibor Lieskovský and Tomáš Drápela – "Ancient Maya Agriculture at Uaxactun: Research Findings and Models of Agricultural Practices from the Preclassic to the Terminal Classic Period"
Edber Dzidz Yam; Harry Thomaß – "Mayas, Medios y Conocimiento – La producción de una pieza multimedia sobre la apicultura entre los mayas yucatecos basada en entrevistas históricas con un especialista ritual"
Nicolaus Seefeld – "Cause and Effect – The Sociopolitical Impacts of Agricultural Intensification and Water Management on Classic Maya Society"
Evgeniya Korovina – "The Origin and Development of Maya Agriculture: Some Evidence From Historical Linguistics"
Bodil Liljefors Persson – "Yucatec Maya Cosmology and Agriculture – Permanence and Change in Ritual Practices Seen Through the Books of Chilam Balam and Modern Fieldwork"
Joanna Asia Jabłońska; María Rosalía Couoh Chalé; Anselma Chalé Euán – "Las señoras de la miel – el manejo de Meliponas, las abejas sagradas, como el ejemplo de la recuperación de la memoria biocultural. El caso de las mujeres de la Cooperativa Kuchil Kaab, Xcunyá, Yucatán, Mexico."
Michal Gilewski, Christa Schieber de Lavarreda, Carlos Espigares, Miguel Medina, Víctor Flores, Aldo Aleman, Kajetan Oglaza –  "The Archaeological Evidence of Prehispanic Agriculture at Tak'alik Ab'aj, Retalhuleu, Guatemala / La evidencia arqueológica de la agricultura prehispánica en Tak'alik Ab'aj, Retalhuleu, Guatemala"
Lorraine A. Williams-Beck – "Where's All the Corn Kept? Cosmological, Iconographic, Linguistic, Archaeological and Ethnographic Approaches to Better Understand Maize Storage"
Edwin Braakhuis – "The Maize Queen and the Mountain's Daughter"
Dominik Čisárik – "Mesoamerican Utilitarian Plants in the 17th Century Extirpation of Idolatry: Rituals and Practices Related to Plants From the Perspective of the Novohispanic Missionaries – Comparative Case of Ruiz de Alarcón and De la Serna"
Daniel Salazar Lama – "The Substructure IIC at Calakmul: The Place of the Descending Chaahk and the Growing Maize / La Subestructura IIC de Calakmul: el lugar del descenso de Chaahk y el surgimiento del maíz"
Ana Kondic – "Thipaak, God of Maize with Contemporary Huastec Maya"
Mauricio Roberto Díaz García, Dora Maritza García Patzán – "The Hydraulic Canals in Kaminaljuyu, Guatemala – an Irrigation System for Crop Fields: New Findings From Mound C-IV-4 Area."
Anabel Ford – "Cultivated Landscape of the El Pilar and the Maya Forest"
Philippe Nondédéo, Cyril Castanet, Eva Lemonnier, Louise Purdue, Lydie Dussol, Marc Testé, Julien Hiquet, Antoine Dorison – "Landscape, Settlement Patterns, and Agrarian Strategies: The Case of Naachtun and its Hinterland During the Preclassic and the Classic Periods"
Richard D. Hansen, Carlos Morales-Aguilar, Gustavo Martinez, Steve Bozarth, Daniel Bair, Richard Terry – "Ancient Agricultural and Hydraulic Strategies of the Preclassic Maya in the Mirador–Calakmul Karst Basin, Guatemala"
Milan Kováč – "The Pumpkin Anthropogony: Lacandon Maya and the Mythology of Human Origin"
John F. Chuchiak IV – "'Ca numiae, lay u cal caxtlan patan lae':* Colonial Tribute and Maya Nutrition, 1542-1812: A Study in the Impact of Conquest and Colonization on Maya Diet and Nutrition" *Our Suffering, this Harsh Castillian Tribute"
Related Links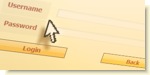 Workshop Handbook
The EMC Workshop Handbook is available for download in English, Spanish, French, Polish.


more
Wayeb Membership

Membership Renewal

Join Wayeb!