25th European Maya Conference: Warsaw, Poland
Boundaries, Frontiers and Divisions in the Maya World and Beyond
17 – 21 November 2020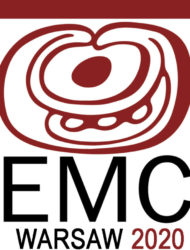 Hosted by the Faculty of Archaeology and Faculty of Artes Liberales of the University of Warsaw, the major theme of this year's EMC will be boundaries, frontiers and divisions in the broadest sense of the words. Our primary concern will be the Maya area and Mesoamerica as a whole, although comparative perspectives are also invited. As such, papers concerning the boundaries between different Mesoamerican cultures and their neighbours are also welcome.
Workshops

 On the Frontier: Relations Between Piedras Negras and Yaxchilan (Maya epigraphy beginners)
Boguchwała Tuszyńska, Agnieszka Hamann, Dorota Bojkowska

 Migration and Ethnic Complexity at Copan (Maya epigraphy intermediate / advanced)

 Maya Codices: Portals between Natural and Supernatural Worlds

 Older Peripheral Nahuatl (intermediate / advanced)
Szymon Gruda, John Sullivan
Videos

 The videos have landed!
Whether you want to re-live the spirit of the EMC, or simply watch some presentations once more, you can go to
https://25emc.eu
and use your personal ticket you got upon registering to log in.
Did not have the chance to participate? Get your ticket at
https://25emc.eu
and start watching!
Registration Fees (on day of arrival)
| | | | |
| --- | --- | --- | --- |
|   | Regular | Student Rate | Wayeb Members |
| Workshop | EUR 0 | EUR 0 | EUR 0 |
| Symposium | EUR 0 | EUR 0 | EUR 0 |
| Both Events | EUR 0 | EUR 0 | EUR 0 |
Related Links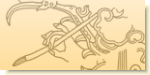 Videos

 25emc.eu – use your ticket from the conference or get a new one through the registration
Wayeb Membership

Membership Renewal

Join Wayeb!
Other Events

Other Wayeb Conferences

Annual Conferences