16th European Maya Conference: Copenhagen, Denmark
The Maya in a Mesoamerican Context:
Comparative Approaches to Maya Studies
5 – 10 December 2011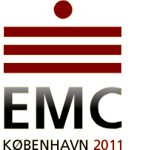 The 16th European Maya Conference is co-organized by the University of Copenhagen (Department of American Indian Languages and Cultures, Institute of Cross-Cultural and Regional Studies), the Danish National Museum (Nationalmuseet) and Wayeb (European Association of Mayanists), and will be held from December 5th to 10th, 2011 in Copenhagen, Denmark. A four-day Workshop (Dec. 5-8th) will precede a two-day Symposium (Dec. 9-10th).

Programme for Workshop and Symposium
The theme of the conference highlights the integration, interaction and co-development of Maya culture with the wider cultural area of Mesoamerica, as originally defined by Paul Kirchhoff in 1943. In contrast to earlier conferences (1999, 2005) which have emphasized the more immediate or direct neighbours of the Maya, we wish to stimulate a discussion and focus on a geographically broader and chronologically deeper comparative approach to Maya studies, ranging from Preclassic times to the present. The crux is to provide integrative approaches to the Maya as viewed in a Mesoamerican context, rather than operating within the traditional parameters of Maya studies. The goal is a greater awareness of the shared features of the Mesoamerican cultures – as well as the marked differences between areas and periods. Four focal sub-themes have been defined for the conference, and are: a) Linguistics and languages, b) Epigraphy and writing systems, c) Religion and ritual practices and d) Archaeology and comparative studies serve to organize and focus the topic.
List of Speakers (alphabetically):
Jaime Awe (Institute of Archaeology, Belize)
Erik Boot (Independent Researcher)
James Brady (California State University, Los Angeles)
Hugo García Capistrán (Universidad Nacional Autónoma de México, Mexico City)
Oswaldo Chinchilla Mazariegos (Museo Popol Vuh and Universidad Francisco Marroquín, Guatemala City)
Allen Christenson (Brigham Young University, Provo)
Lars Frühsorge (University of Hamburg)
Michael Glascock (University of Missouri, Columbia)
Helen Haines (Trent University, Peterborough)
Christophe Helmke (University of Copenhagen)
Ana Kondic (University of Sydney, Australia & Université Lyon 2, France)
Alfonso Lacadena (Universidad Complutense de Madrid)
Bruce Love (Independent Researcher)
Simon Martin (University of Pennsylvania Museum of Archaeology and Anthropology, Philadelphia)
Julie Nehammer Knub (Independent Researcher)
Jesper Nielsen (University of Copenhagen)
Carlos Pallán Gayol (Ajimaya/INAH & University of Bonn)
Sergio Romero (Vanderbilt University, Nashville)
Rikke Marie Søegaard (Independent Researcher)
Rogelio Valencia Rivera (Universidad Complutense de Madrid)
Søren Wichmann (Max Planck Institute for Evolutionary Anthropology, Leipzig)
Roberto Zavala Maldonado (CIESAS-Sureste, San Cristóbal de las Casas)
Marc Zender (Tulane University, New Orleans)
Organisers
Dr. Jesper Nielsen, Assistant Professor and Head of the Department of American Indian Languages and Cultures, Institute of Cross-Cultural and Regional Studies, University of Copenhagen, Artillerivej 86, 2300 Copenhagen S, Denmark. Tel. +45 35329196
jnielsen@hum.ku.dk
Dr. Christophe Helmke, Assistant Professor and Post-doctoral researcher, Department of American Indian Languages and Cultures, Institute of Cross-Cultural and Regional Studies, University of Copenhagen, Artillerivej 86, 2300 Copenhagen S, Denmark. Tel. +45 35328969
cgbh@hum.ku.dk