20th European Maya Conference: Bonn, Germany
The Maya in a Digital World
8 – 13 December 2015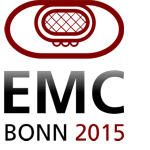 The 20th European Maya Conference is hosted by the Department for the Anthropology at the University of Bonn, Germany, from December 8th to 13th, 2015. The conference combines three and a half days of workshops (December 8th-11th) and a two-day symposium (December 12th-13th).

Programme for Workshop and Symposium
The symposium will focus on the role and use of digital research methods in the field of Maya Studies. The Department for the Anthropology of the Americas currently hosts several projects with an emphasis in the Digital Humanities of Maya writing and linguistics. We would like to invite our colleagues to join us in Bonn to present and discuss recent developments of digital data collection and data analysis in Maya research. Topics that will be covered include theoretical and practical aspects of
methods in computational archaeology including GIS, survey techniques (e.g. LiDAR), 3D-analysis etc.
the development of applications that support corpus-building and analysis of Maya writing and Mayan languages
the digitization of archival materials and harvesting of historical data, and
the use of digital tools and methods in ethnographic and anthropological research
The debate will also touch upon ethical issues, including the questions who owns what data and in which way digital research methods can become tools of decolonialisation that can bridge dialogues — between foreign and local researchers, between researchers and their "research subjects", and within Maya communities. In this context, we would also like to explore the impact of the digital age on contemporary Maya societies and discuss the role of digital media such as Youtube, Facebook and Twitter in education, politics and identity building in the modern Maya world.
List of Speakers (in alphabetical order)
Marco Block-Berlitz (University of Applied Sciences Dresden), Benjamin Ducke (German Archaeological Institute), Estela Martinez Mora (Instituto Nacional de Antropologia e Historia, Mexico City), Peter Kroefges (Universidad Autonoma de San Luis Potosi), Raul Rojas (Free University Berlin) & Paulina Suchowska-Ducke (Adam Mickiewicz University Poznań, Poland)
Erik Boot (Independent Researcher) & Joel Skidmore (Precolumbia Mesoweb Press, USA)
Carl D. Callaway (La Trobe University, Melbourne) & Paul Johnson (Independent Researcher)
Ignacio Cases, Christopher D. Manning (Stanford University) & Alfonso Lacadena (Universidad Complutense de Madrid)
Allen J. Christenson (Brigham Young University)
Mary Clarke (Boston University)
Chance Coughenour, Dieter Fritsch (University of Stuttgart) & Kai Delvendahl, Juan Aguilar, Nikolai Grube (University of Bonn)
Barbara Fash & Alexandre Tokovinine (Harvard University)
Lolmay Pedro García Matzar (Academia de las Lenguas Mayas)
Daniel Gatica-Perez (Idiap and Ecole Polytechnique Federale de Lausanne)
Laura Gilabert Sansalvador, Andrea Peiró Vitoria (Universidad Politécnica de Valencia) & Andrea Aliperta (Università degli Studi di Firenze)
Nikolai Grube, Christian Prager, Elisabeth Wagner, Katja Diederichs (University of Bonn), Sven Gronemeyer (University of Bonn & La Trobe University, Melbourne), Maximilian Brodhun & Franziska Diehr (Göttingen State and University Library)
Christophe Helmke (University of Copenhagen), Claire Ebert (Pennsylvania State University), Jaime Awe (Northern Arizona University) & Julie Hoggarth (Baylor University)
Harri Kettunen (Helsinki University)
Danny Law (University of Texas at Austin)
Megan E. O'Neil, Charlotte Eng, John Hirx, Diana Magaloni Kerpel, Yosi Pozeilov & Frank Preusser (Los Angeles County Museum of Art)
Carlos Pallán Gayol (University of Bonn) & Milan Kováč (Comenius University)
Frauke Sachse (University of Bonn) & Michael Dürr (Free University Berlin)
Alexander V. Safronov (Lomonosov Moscow State University)
Jennifer von Schwerin & Markus Reindel (Commission for Archaeology of Non-European Cultures, German Archaeological Institute)
Laura Stelson (University of Bonn) & George Bruseker (FORTH Institute of Computer Science, Greece)
Terance L. Winemiller (Auburn University at Montgomery) & Virginia Ochoa-Winemiller (New Jersey City University)
Jarosław Źrałka & Wiesław Koszkul (University of Cracow)
Organisers
jun. Prof. Dr. Frauke Sachse, Prof. Dr. Nikolai Grube, Dr. Christian Prager, and Dr. Sven Gronemeyer of the University of Bonn