17th European Maya Conference: Helsinki, Finland
On Methods:
How we know what we think we know about the Maya
9 – 15 December 2012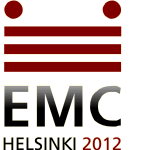 The 17th European Maya Conference is co-organized by the University of Helsinki (Department of World Cultures) and Wayeb (European Association of Mayanists), and will be held from December 9th to 15th, 2012 in Helsinki, Finland. The conference is initiated by workshops (December 9th-12th), followed by a day off between the workshops and the symposium (December 13th, with extracurricular activities including a visit to the Maya III: Life, Death, Time exhibition at the Didrichsen Art Museum in Helsinki), and finally a two-day long symposium on the 14th and 15th of December.

Programme for Workshop and Symposium
The theme of the conference differs from the customary, concentrating on the processes of scientific investigation, rather than on the end results of research. Consequently, the conference deals with methodological issues, challenges in interdisciplinary research, questions that rise in the liminal area between disciplines, as well as experimental and cutting-edge disciplinary research.
The conference is not intended to be a showcase of different sub-disciplines (and their methods) in Maya Studies but, rather, a platform where scholars from different branches of learning will discuss the premises of scientific knowledge and expose the processes and methods of their work – rather than merely the outcome of research. We think this would be beneficial for students and scholars alike (and even for people coming from totally different fields altogether). We rarely question the basic premises and foundations in our fields – and we do not talk about methods and their importance often enough – but when we do, we also get significant results. Not too long ago the ancient Maya lived in "peaceful theocratic society, not engaging themselves in wars and not writing about earthly affairs". However, few questioned these premises at the time.
Also, although multidisciplinary and interdisciplinary research seem to predominate in the modern academic world today, we rarely question and examine the processes used in these studies. For example, do we really know how to combine different fields so that we do not fall into a methodological trap by using the methods and research results of the fields that best suit our analyses each time – without checking what the internal logic of each (sub)field is – and what its methodological assumptions are? Consequently, the idea of the conference is that people from different disciplines discuss the processes involved in their studies (whether they are disciplinary or interdisciplinary) and expose these to the audience for further discussion.
The speakers of the conference include:
Michael Coe (Yale University, keynote speaker and the recipient of the Wayeb Award)
Dmitri Beliaev & Albert Davletshin (Russian State University for the Humanities)
Jesús Carretero Pérez (Universidad Carlos III de Madrid) & José Luis González (Information Technology Laboratory Center of Research and Advanced Studies of the National Polytechnic Institute (CINVESTAV) Ciudad Victoria, Mexico)
Elizabeth Graham (University College London)
Daniel Graña-Behrens (University of Frankfurt)
Sven Gronemeyer (La Trobe University)
Nikolai Grube (University of Bonn)
John S. Henderson (Cornell University) & Kathryn M. Hudson (University at Buffalo)
John Hoopes (University of Kansas)
Kerry Hull (Reitaku University)
Harri Kettunen (University of Helsinki)
Milan Kováč (Instituto Eslovaco de Arqueología e Historia)
Felix A. Kupprat (UNAM)
Alfonso Lacadena (Universidad Complutense de Madrid)
Simon Martin (University of Pennsylvania Museum)
Peter Mathews (La Trobe University)
Romelia Mo' Isem (Guatemala)
Shawn Gregory Morton, Meaghan Peuramaki-Brown, Peter C. Dawson & Jeffrey D. Seibert (University of Calgary)
Alexander Safronov (Lomonosov Moscow State University)
Rogelio Valencia Rivera (Centro Knorosov-Xcaret; Universidad Veracruzana, Xalapa)
Gabriel Wrobel (Michigan State University)
Eriko Yamasaki (University of Bonn)
Marc Zender (Tulane University)
Organiser
Dr. Harri Kettunen of the University of Helsinki